Bar Bhangra®
As seen on national and international media, fitness personality and creator, Sarina Jain of Masala Dance & Fitness, Inc. creates a whole new dance workout with her Indian inspired Bar Bhangra™.
Sarina Jain has taken dance to a whole new level by creating a full body strength training workout that will effectively tone and build muscle strength and burn fat/calories; all while you dance to the Bar Bhangra beats. This total body conditioning workout utilizes no more than 1 lb bars or weights and is suitable for all fitness levels, whether you are a beginner to dance fitness or have never lifted weights. Infectious bhangra dhol (drum) beats set the scene and will leave you feeling energized, invigorated, and stronger! Bar Bhangra™ is sure to chisel your body out — Indian style!
---
Living on the west side of India, Mr. Gajjar and his family are making ends meet. They are struggling to provide for an education for their kids, due to a lack of resources and money. Sarina Jain has teamed up with Bitwise Solutions to provide this family a project where they hand painted and hand carved the Bar Bhangra Bars. Each of these bars is unique since they are handmade. At the same time, Mr. Gajjar and his family are given the opportunity to become somebody in this world.
"The gift of helping this family is a blessing." – Sarina Jain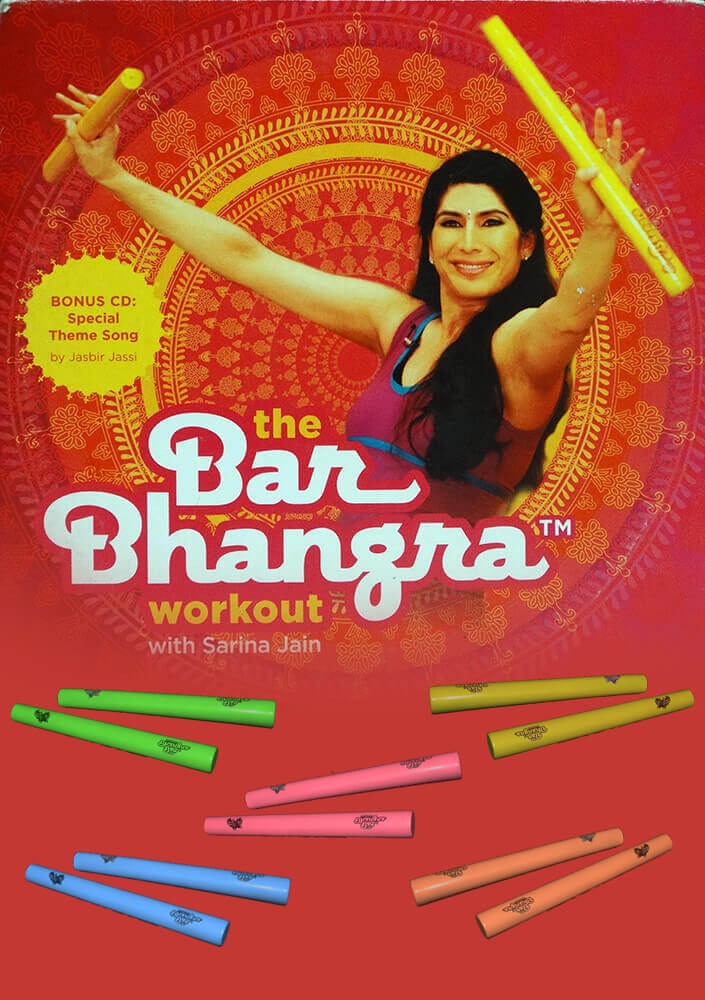 When you purchase Bar Bhangra Bars, you are supporting the Gajjar family. They handmake our bars, so please excuse any imperfections.
SHOP BAR BHANGRA BARS, CDs & DVDs